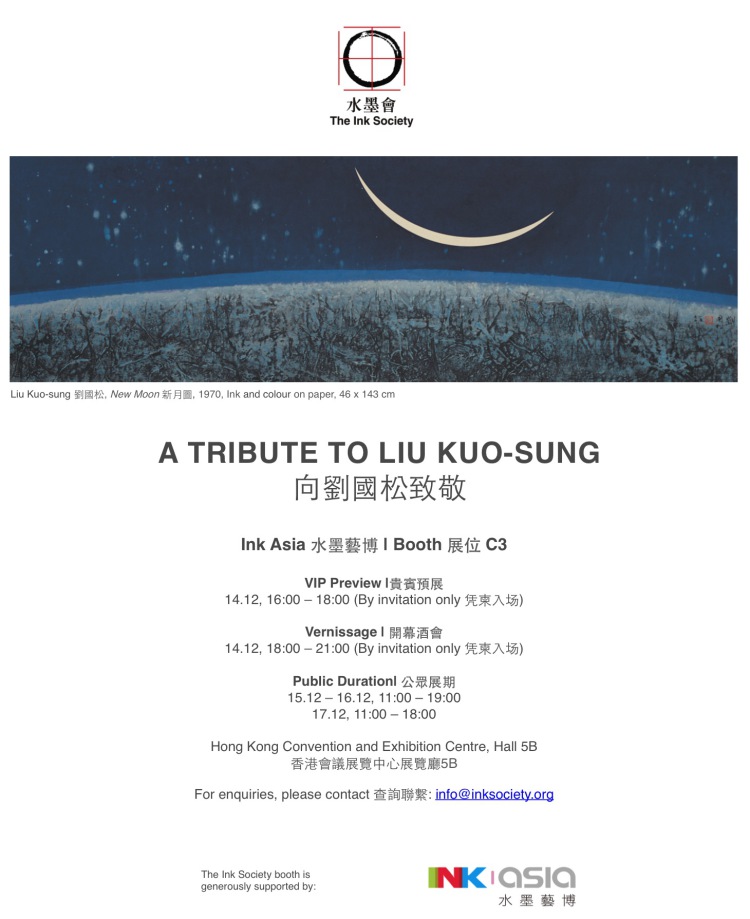 Ink Society at Ink Asia 2017
14-17 December 2017
Ink Asia, Hong Kong Convention and Exhibition Centre, Hall 5B
The Ink Society presented the exhibition "A Tribute to Liu Kuo-sung" at Ink Asia, Hong Kong 2017. The exhibition featured 12 works from the 1960s to the 2000s. As Liu Kuo-sung has played a seminal role as an educator in mentoring a new generation of ink painters, the show also included works by two of his students, Kwok Hon-Sum and Lee Chun-Yi.
All works in "A Tribute to Liu Kuo-sung" were on loan from private collectors from Hong Kong, Taiwan and the UK.
Photos courtesy of Ink Asia.
Exhibition catalogue available:
A Tribute to Liu Kuo-sung
Publisher: The Ink Society Ltd., December 2017
Price: HK$100
Enquiry: info@inksociety.org