5 & 6 October 2019 
Hong Kong Convention and Exhibition Centre, Hall 3
Scroll down for the biographies of the speakers) 
Saturday, 5 October, 2.30pm to 4pm
Joseph Scheier-Dolberg, Oscar Tang and Agnes Hsu-Tang Associate Curator of Chinese Paintings, The Metropolitan Museum of Art
"Treasures from the End of Time: Recent Acquisitions of Late Qing Painting in The Metropolitan Museum of Art"
In recent years, The Metropolitan Museum of Art has sought to address an important gap by adding examples of nineteenth-century Chinese painting to the collection. This lecture will introduce key pieces and speak to the special qualities of painting from this understudied period.
English with simultaneous interpretation in Mandarin
Saturday, 5 October, 4.30pm to 5.30 pm
Panel Discussion: Arts Education—The Making of artists
Chen Xinmao, Ink artist; Professor and former Deputy Director at College of Fine Arts, East China Normal University
Koon Wai Bong, Ink artist; Assistant Professor at Hong Kong Baptist University
Moderator: Zhu Chunhang (Joe), Independent curator & PhD candidate
This panel will discuss the making of artists—how do we teach for creativity? How do we define a good arts education? After the completion of formal studies, how do art school graduates continue learning? How do artist-educators teach their students? The similarities and differences between the art education systems in Hong Kong and mainland China will also be discussed.
Cantonese and Mandarin with simultaneous translation in English
Sunday, 6 October, 2.30pm to 3.30pm
Panel Discussion: The art and legacy of Irene Chou
Tina Pang, Curator, Hong Kong Visual Culture at M+
Shang Ying Whang, Collector
Michael Yang, Irene Chou's son
Moderator: Olivia Wang, Representative, Ink Society
This panel will reflect on the art, life and legacy of pioneering Hong Kong ink artist Irene Chou.
English with simultaneous interpretation in Mandarin
Sunday, 6 October, 4.30pm to 6pm
Maria Mok, Museum Director, Hong Kong Museum of Art
Eve Tam, Assistant Director (Special Projects) of the Leisure and Cultural Services Department of the HKSAR Government
"Transformation of the Hong Kong Museum of Art"
Established in 1962, the Hong Kong Museum of Art is the first public art museum in Hong Kong. The Museum today is facing a very different ecology since its establishment. To revisit its role in contemporary times, the museum building underwent a major renovation and extension while the Museum reconsiders its positioning in the region and the world. Scheduled to reopen in late November 2019, the presentation will offer a preview of the museum transformation project and of its reopening plans.
English with simultaneous interpretation in Mandarin
Biographies
Chen Xinmao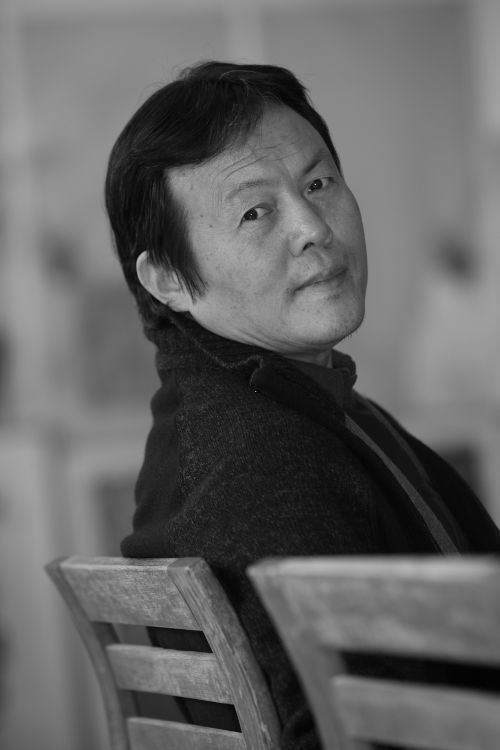 Chen Xinmao graduated from the Fine Arts Department of the Shanghai Theatre Academy in 1984, and received his master's degree from Nanjing Art College in 1987. After his graduate studies, he embarked on his teaching career at the Art Department of East China Normal University. He later served as the Department's Deputy Director and eventually, the Deputy President of the Art College.

Chen has taught courses in Chinese ink painting at both undergraduate and postgraduate level. His papers and monographs have been widely published. He serves on the Teaching Committee of the Art College; he is a member of the Academic Committee, as well as a senior judge of the Shanghai Municipal Education Commission. In addition, he has served as a judge of numerous art exhibitions. Chen studied poetry, calligraphy and painting from an early age with his father. His artistic practice spans a wide range of subjects, including ink paintings of landscapes, flowers, birds, and figures, as well as multi-media art. His research areas include contemporary ink paintings and abstract ink art.
Koon Wai Bong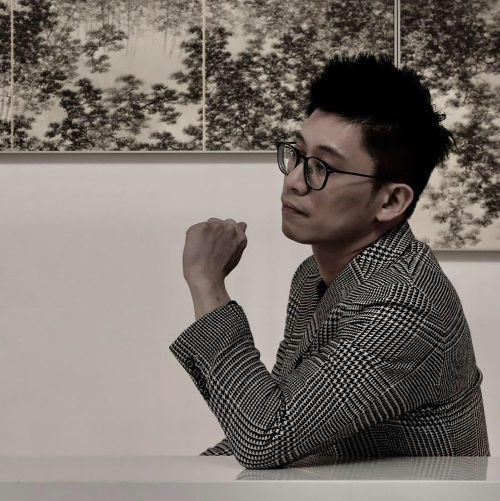 Koon Wai Bong is a Hong Kong-based ink artist and Assistant Professor at the Academy of Visual Arts at Hong Kong Baptist University. He has received the Rising Artist Award (2003), a Merit from National Exhibition of Arts, China (2004), and the Hong Kong Contemporary Art Biennial Award (2009). His artworks have been presented at the International Ink Painting Biennial of Shenzhen (2010), Taipei International Modern Ink Painting Biennial (2012), The Past is Continuing (Hong Kong Heritage Museum, 2015) and The Weight of Lightness (M+, 2017). His solo exhibitions include TRANSpose (The Museum of East Asian Art, UK, 2013), and In the Breeze and Shén Yóu (Asia Art Center in Taipei and Beijing, 2017 and 2019 respectively). His paintings have been collected by Asian Art Museum in San Francisco, Los Angeles County Museum of Art, Ashmolean Museum of Oxford University, M+ and Hong Kong Museum of Art.
Maria Mok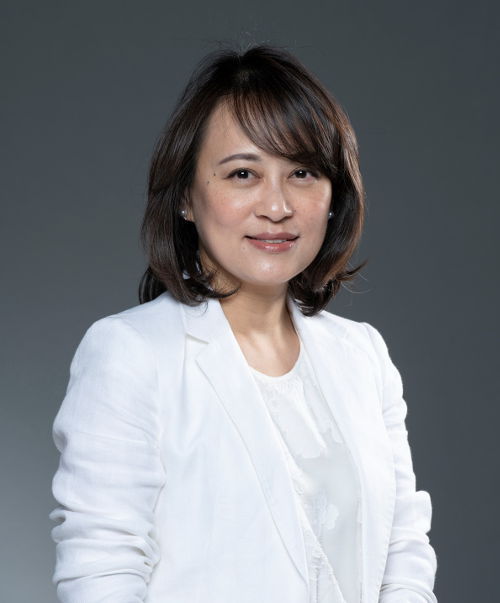 Maria Mok joined the Hong Kong Museum of Art in 1996, and is currently its Museum Director. She has extensive museum experience, having served as curator in charge of different departments, including China Trade art, Chinese Antiquities, Modern and Hong Kong Art, Education and Extension Services. She has curated and led a vast number of exhibitions and programmes. Dr Mok is a specialist in China trade painting with a research focus on dating and authentication. She has published extensively; her works with a focus in the artistic interaction of global trade include Images of the Canton Factories 1760-1822: Reading History in Art (HKU Press: 2015) co-authored with Paul A. Van Dyke. Maria has a BA in Fine Arts Studies, an MA in Chinese Historical Studies on Guangdong decorative arts of the Qing dynasty, a PhD in China trade painting, and a graduate diploma in Museum Studies.
Tina Pang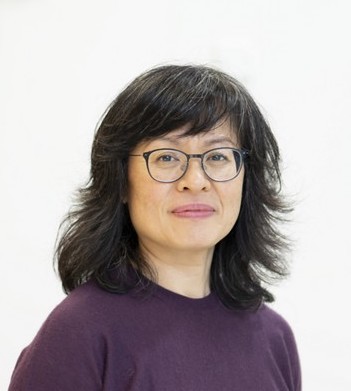 Tina Pang is Curator, Hong Kong Visual Culture at M+, part of the West Kowloon Cultural District. Prior to joining M+ in 2014 she was curator at the University Museum and Art Gallery, The University of Hong Kong, and honorary assistant professor in the Department of Fine Arts where she taught museum studies and Chinese material culture. In 2010 she received the Lee Hysan Foundation Fellowship from the Asian Cultural Council to research curatorial practices in the United States.

Tina is a graduate of the School of Oriental and African Studies, University of London (BA Hons Chinese and Art & Archaeology), and St. Hilda's College, The University of Oxford, (MPhil Ethnology and Museum Ethnography).
Joseph Scheier-Dolberg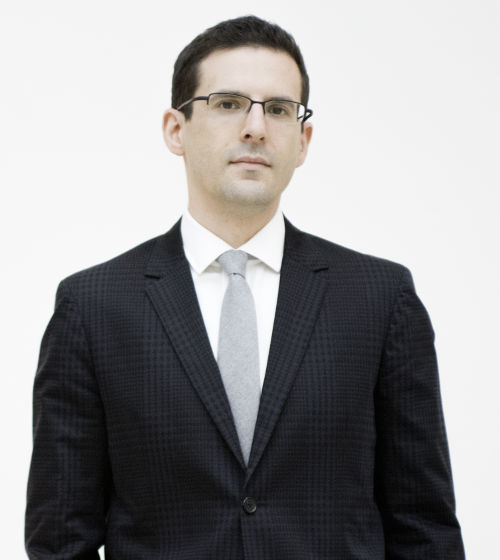 Joe Scheier-Dolberg has worked as The Metropolitan Museum of Art's curator for Chinese painting and calligraphy for nearly seven years. In that time he has reinstalled the galleries for Chinese painting eight times, with exhibitions on topics ranging from Chinese calligraphy to Chinese albums to landscape painting. His current exhibition, entitled Another World Lies Beyond: Chinese Art and the Divine, offers a new look at the Met's collection of religious arts from China. He has published on Chinese portrait painting, Chinese albums, and contemporary art, among other subjects.
Eve Tam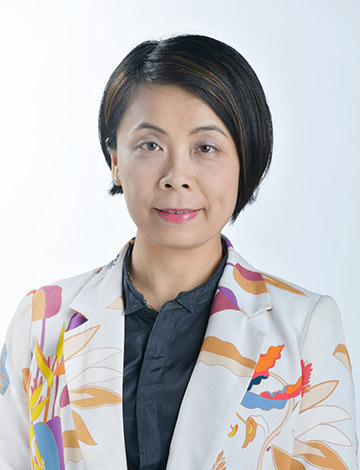 Eve Tam holds an MA in Comparative Literature and Cultural Studies from the University of Hong Kong (2003) and in Museum Studies from the University of Sydney (2012). She is a grantee of the Hysan Lee Fellowship awarded by the Asian Cultural Council in 2005. She worked with the Museum of Teaware, the Hong Kong Heritage Museum, and the West Kowloon Cultural District and the Art Promotion Office, before becoming the Museum Director of the Hong Kong Museum of Art in 2012. Between 2012-19, she took charge of the major renovation and extension of the Museum. Currently she is Assistant Director (Special Projects) of the Leisure and Cultural Services Department of the HKSAR Government.
Zhu Chunhang (Joe)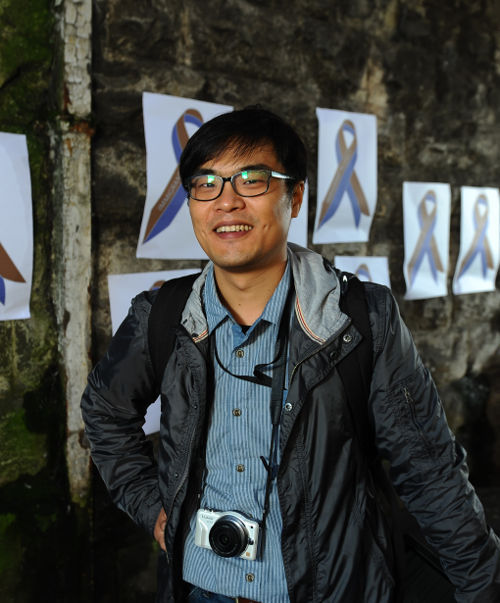 Joe Zhu is an independent curator and a PhD Candidate in the Fine Arts department at the Chinese University of Hong Kong. His dissertation focuses on higher education of contemporary art in China. From 2008 to 2016, Joe was an art correspondent for City Express, a daily newspaper published in Hangzhou. During this period, he also wrote for publications such as the South China Morning Post, The Art Newspaper and Artnet News. His independent curatorial projects include Decanter Ink—Contemporary Ink Art in China (Hangzhou, 2012), 1st Hangzhou Fiber Art Triennial (Hangzhou, 2013), Wang Dongling—Brush the Tide (Hong Kong, 2013), Open Books: Artists and Their Chinese Folding Books (an ongoing international project). As a journalist, he won the first prize of the Hangzhou News Award in 2011. As a curator, he won the 2012 UK-China Art Management Placement Programme Prize and was involved in the Artes Mundi in Cardiff, Wales, and the Liverpool Biennial. Joe was also the translator of Reflection on the Condition of Recent Chinese Art (Robert C. Morgan, 2011, Hebei Education Publishing House), and Michael Müller: An Exhibition as a Copy (Michael Müller, 2018, Galerie du Monde).
Olivia Wang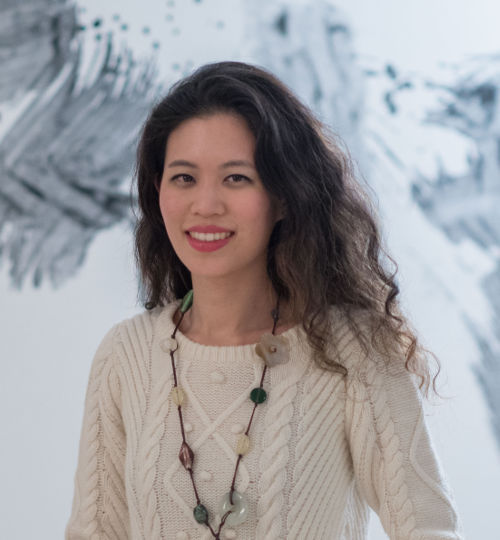 Olivia Wang an independent art curator and writer, and Representative of the Ink Society, Hong Kong. Her writing on contemporary Chinese ink art has been published in the Wall Street Journal, ArtAsiaPacific, Orientations, Journal of Contemporary Chinese Art, among others. She is the producer and director of the forthcoming short film Unsung Heroes of Ink, a documentary on the art of papermaking in China. Olivia holds a BA from Brown University and MPhil from Oxford University.
Shang Ying Whang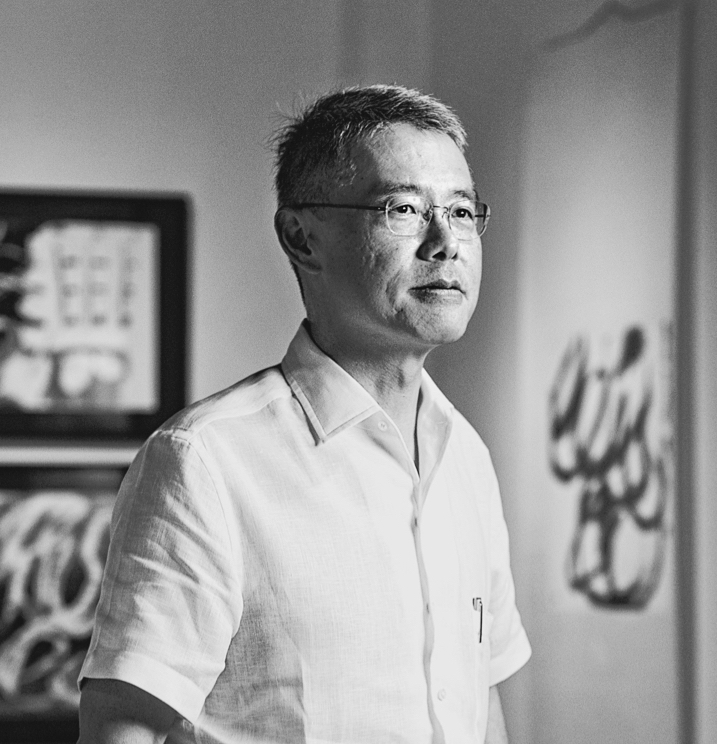 Nanshun Shanfang is the collection name of Shang Ying Whang, whose principal collecting interest is modern ink works.
Shang Ying grew up in Singapore and studied in the UK where he obtained a law degree from Oxford University. In his early thirties, he worked in Hong Kong, where he was exposed to works of the New Ink practitioners such as Lui Shou-kwan and Irene Chou, stimulating his collecting interest.
In the second half of the last century, artists of the Chinese diaspora—living in Hong Kong, Taiwan, the United States and Singapore—developed Chinese painting in exciting ways. Shang Ying is intrigued by their diverse responses to new environments, as they assimilated concepts of modernism while remaining faithful to the traditional medium of ink, brush and paper.
Shang Ying is a Board member of the National Gallery Singapore.
Michael Yang


Dr Michael Yang left Hong Kong for Australia in 1968. A graduate of the University of Queensland, he is a practising General Medical Practitioner in Australia.