15 & 16 December 2017
Hong Kong Convention & Exhibition Centre, Hall 5B
(Scroll down for the biographies of the speakers)
Friday, 15 December, 2.30 pm to 4 pm

Chinese ink painting at LACMA
Dr. Stephen Little, Florence and Harry Sloan Curator of Chinese Art, Head, Chinese, Korean, and South & Southeast Asian Departments, Los Angeles County Museum of Art (LACMA)
This talk examines the history and development of the Chinese art collection at the Los Angeles County Museum of Art (LACMA), the largest art museum on the west coast of the United States. Starting in the 1920s the museum's permanent collection focused primarily on traditional Chinese art of the Shang through Qing dynasties, but in the 1970s the museum began to collect works of such modern Chinese artists as Chen Shaomei, Pu Ru, Huang Binhong, Fu Baoshi, Zhao Shao'ang, Zhang Daqian, Liu Guosong, and Wang Jiqian. Since 2011 LACMA has begun to collect more recent works by Li Keran, Li Huasheng, Lu Yushun, Zhang Hong, and Zheng Chongbin. This talk will also introduce a major promised gift to the museum of over 250 works of contemporary Chinese ink art, including important works by Gu Wenda, Li Huayi, Li Jin, Liu Dan, Qiu Deshu, Qiu Shihua, Qiu Zhijie, Lin Tianmiao, Wang Dongling, Wang Keping, Xu Bing, Zhan Wang, and Zhang Yu (among others) - all of which will establish LACMA as a leader in the promotion of Chinese ink painting in the United States.
In English with simultaneous Mandarin interpretation
Friday, 15 December, 4.30 pm - 6 pm
Time-Honoured Medium and Time-Based Media: Can They Talk to Each Other?
Prof. Eugene Wang, Abby Aldrich Rockefeller Professor of Asian Art, Harvard University
What does Chinese ink painting, a time-honoured medium, benefit from time-based media, such as film? In European tradition, drawing has largely been grouped with prints, the two tend to be compartmentalized together. Does Chinese ink painting have more affinity to draftsmanship or is it better aligned with time-based media? Is there something deeply process-driven about ink painting that its effect lends itself for cinematic amplification? With Liu Guosong's [Liu Kuo-sung] ink paintings as a test case, the affinity and synergy between the ink medium and film as time-based medium can go a long way.
In English with simultaneous Mandarin interpretation
Saturday, 16 December, 11.30 am to 1 pm
Exploring the British Taste in Chinese Painting: Notable Collectors and Museum Collections in Britain
Dr. Michelle Huang, Assistant Professor of Art History and Museum Studies, Lingnan University
The collections of Chinese painting in the British Museum, being the largest in size and having the longest history among British institutions, represent the joint efforts of pioneering collectors, curators and scholars of Asian art who have played an important role in promoting an appreciation of Chinese painting in Britain. Since 1881, the British Museum made several significant acquisitions of early Chinese painting and introduced this new subject to Western audiences through exhibitions, publications and public programmes. In the 1960s, the British Museum and especially the Ashmolean Museum of Art and Archaeology became more enthusiastic about acquiring works of modern Chinese painting by prominent living Chinese artists that helped illustrate recent developments in Chinese painting and its relationship with Chinese calligraphy and other inspiring models from earlier times.
This talk throws light on the reception of Chinese painting in Britain. It introduces major collections of both early and modern Chinese paintings acquired by national and provincial museums in Britain, including the British Museum and the Ashmolean Museum, in the 20th century. It will also examine the contribution of individual curators, collectors, scholars and artists in developing the British understanding of Chinese painting.
In English with simultaneous Mandarin interpretation
Saturday, 16 December, 2.30 pm to 4 pm

Establishing Authenticity in traditional Chinese painting
Dr. Stephen Little, Florence and Harry Sloan Curator of Chinese Art, Head, Chinese, Korean, and South & Southeast Asian Departments, Los Angeles County Museum of Art (LACMA)
How does one determine an authentic Chinese painting from a copy or forgery, and what determines the difference between a copy and a forgery? These questions have confounded Chinese collectors and connoisseurs for centuries. This talk examines some of the key issues and techniques involved in the connoisseurship of Chinese painting. The talk will include a discussion of artist's materials and styles, the formation of artistic lineages, the traditional Chinese literature on connoisseurship, the theoretical and technical relationship of painting and calligraphy, and a case study of copies and forgeries in the work of the Ming dynasty painter Qiu Ying (ca. 1494 - 1552).
In English with simultaneous Mandarin interpretation
Saturday, 16 December, 4.30 pm to 6 pm
The "experimental ink art" of Liu Kuo-sung and the creation of a new modernity in Chinese ink painting in the 20th century: A discussion between Liu Kuo-sung, Prof Pi Dao-jian and Dr Lesley Ma
This discussion will reflect on Liu Kuo-sung's significant contribution to modern ink painting that began in the late 1950s, as well as his revolutionary approach towards the ink-painting tradition. Liu's creation of a unique and contemporary visual language of ink painting, which goes beyond the representational, narrative and graphic, will also be discussed.
In Mandarin with simultaneous English interpretation
Biographies
Prof. Pi Daojian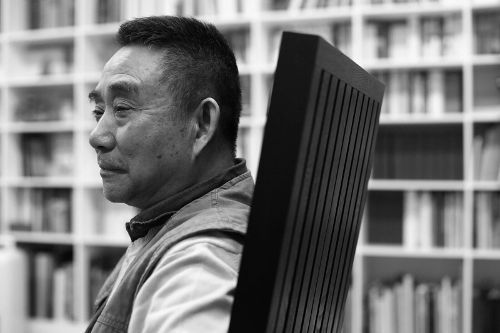 Pi Daojian is one of the best-known art scholars and critics in China. Pi received his master's degree from the Art History Department of Professional Arts Institute of Hubei. He is currently the Associate Director of the Curatorial Committee of China Artists Association, member of the Academic Committee of "The Guangzhou Triennial" at Guangdong Museum of Art, Research Fellow of Hubei Museum of Art, and the Artistic Consultant of Redtory Art & Design Factory in Guangzhou.
Dr. Michelle Huang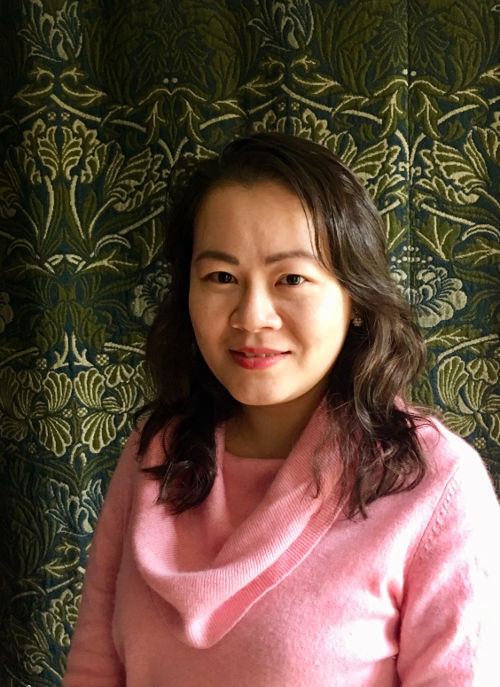 Dr Michelle Ying-Ling Huang is an Assistant Professor of Art History and Museum Studies at the Department of Visual Studies, Lingnan University. She previously taught at the University of Hong Kong and the Hong Kong Baptist University, and has been an intern at the British Museum and the Hong Kong Museum of Art. She has also been a visiting scholar at the Victoria and Albert Museum, the University of Oxford and the University of the Arts London.
Michelle obtained her PhD in Art History from the University of St Andrews and has undertaken extensive research into the reception of Chinese painting in Britain c.1880-1980, with special focus on important collections, collectors, curators, scholars and artists associated with the British Museum and the Ashmolean Museum of Art and Archaeology. She has edited two books, Beyond Boundaries: East and West Cross-Cultural Encounters (2011) and The Reception of Chinese Art Across Cultures (2014), and published a number of articles in edited books and periodicals such as the Burlington Magazine, Museum History Journal and the Journal of the History of Collections.
Dr. Stephen Little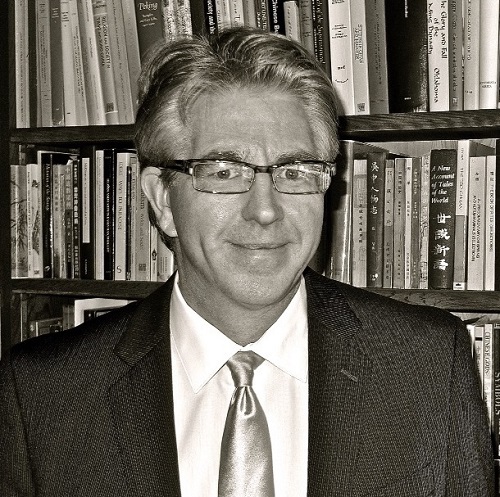 An authority on East Asian art, Stephen Little grew up in Southeast Asia and the Middle East. He received his BA from Cornell University (1975), MA from UCLA (1977), and PhD from Yale University (1987). He served as Curator of Chinese Art at the Asian Art Museum of San Francisco (1977–1982) and the Cleveland Museum of Art (1987–1989); Curator of Asian Art at the Honolulu Academy of Arts (1989–1994); Pritzker Curator of Asian Art at the Art Institute of Chicago (1995–2002); and Director of the Honolulu Academy of Arts (2003–2010) before coming to LACMA in 2011. His research interests include Chinese and Japanese painting, Chinese and Korean calligraphy, Chinese ceramics, and the classical arts of Southeast Asia. His publications include Chinese Ceramics of the Transitional Period (1983), Visions of the Dharma: Japanese Buddhist Paintings and Prints in the Honolulu Academy of Arts (1991), Spirit Stones of China (1999), Taoism and the Arts of China (2000), Chinese Paintings from Japanese Collections (2014), and 17th-Century Chinese Paintings from the Tsao Family Collection (2016). Little has taught at the University of Virginia, the University of Chicago, the University of London, and Harvard University.
Liu Kuo-sung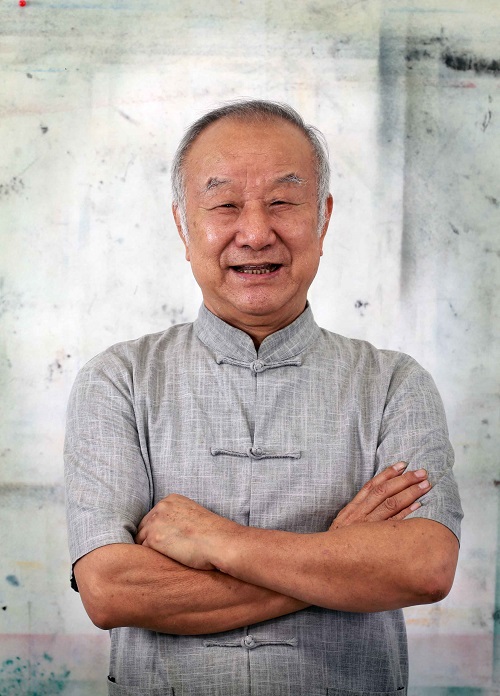 Born in Bangbu, Anhui province, Liu Kuo-sung moved with his school, Nanjing National Revolutionary Army Orphan's School, to Taiwan in 1949, at the age of seventeen. Liu later graduated from the National Taiwan Normal University. In 1956, he co-founded The Fifth Moon Society. The progressive group sought to create a new language of ink painting by synthesizing Western and Chinese artistic practices. Liu's use of vibrant colour, textured papers and distinctive collage method are significant contributions to modern ink painting. Since as early as the 1960s, Liu's works have been widely exhibited in Hong Kong, Europe and the US. In the past year, Liu Kuo-sung received three prestigious awards: he was elected by the American Academy of Arts and Sciences (AAAS) as a Foreign Honorary Member – the first Chinese artist to earn this honour; he was inducted into The China Federation of Literary and Art Circles (CFLAC) as an Honorary Member; and he received Taiwan National Cultural Award for his lifetime achievements in art.
Dr. Lesley Ma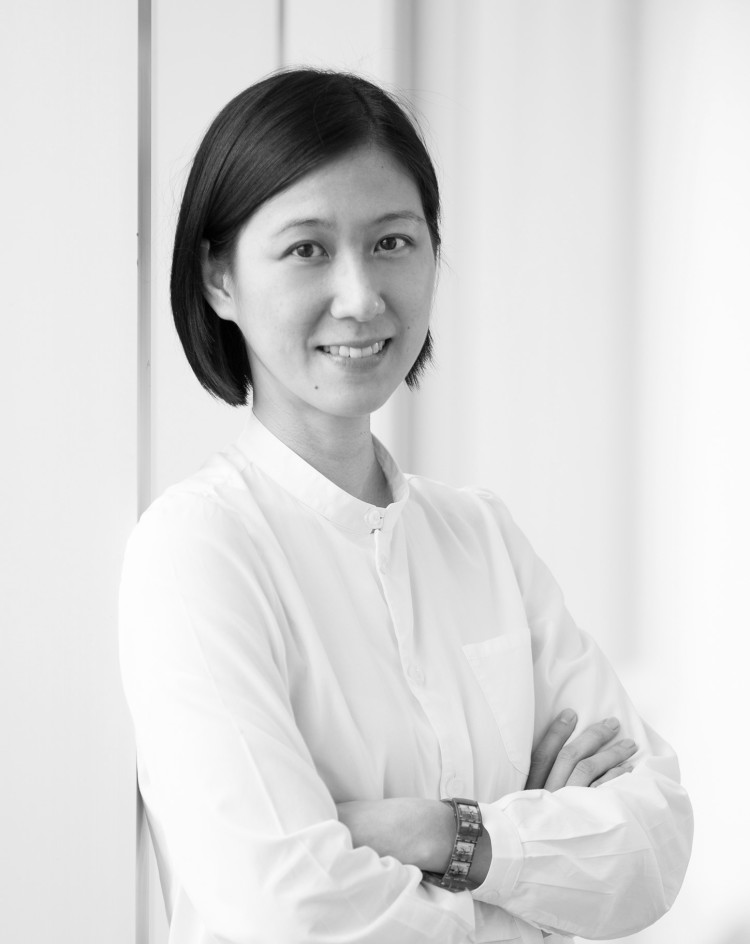 Lesley Ma is the Ink Art Curator at M+ and is responsible for the museum's latest exhibition at the M+ Pavilion, The Weight of Lightness: Ink Art at M+. She was also involved in organising the 2015 Mobile M+: Live Art events. Ma previously worked as Project Director for artist Cai Guo-Qiang in New York, and was Curatorial Coordinator at the Museum of Contemporary Art, Los Angeles. She holds a bachelor's degree in history and science from Harvard University, a M.A. in museum studies from New York University, and a PhD in art history, theory, and criticism from the University of California, San Diego. She is a recipient of the Fifth Yishu Awards for Critical Writing on Contemporary Chinese Art.
Dr. Eugene Wang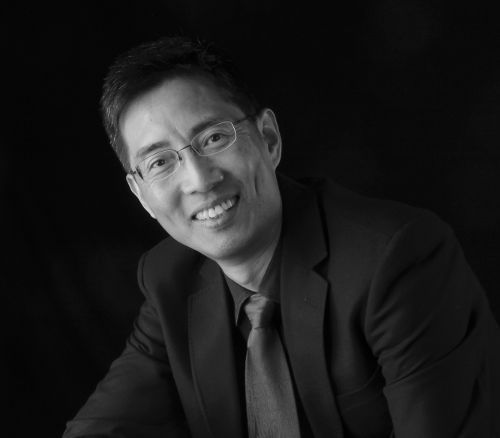 Eugene Y. Wang is the Abby Aldrich Rockefeller Professor of Asian Art at Harvard University. A recipient of the Guggenheim Fellowship and other awards, he is the art history editor of the Encyclopedia of Buddhism (Macmillian, 2004). His book, Shaping the Lotus Sutra: Buddhist Visual Culture in Medieval China (2005), garnered the Academic Achievement Award from Japan in 2006. His extensive publication covers all periods and aspects of Chinese art. His current research interests include the exploration of artful mind and its materialization. He has served on the editorial board of the Art Bulletin, and the advisory board of Center for Advanced Study in Visual Arts, National Gallery of Art, Washington, D.C. He is currently in the process of founding Harvard CAM (Chinese Art Media) Lab that is devoted to the production of multimedia designs of Buddhist and other cultural experiences. The lab's pilot projects include "Mind in Caves," a series of multimedia exhibitions and films of Buddhist cave programs in the manner of "virtual theater," and an essay film about the contentious rise of the "abstract painting" in Asia in the 1960s.