Education Programme at Fine Art Asia 2022
7 October 2022
Hong Kong Convention and Exhibition Centre
"Modern and Contemporary Art at The Met"
Lesley Ma, Ming Chu Hsu and Daniel Xu Associate Curator of Asian Art, Department of Modern and Contemporary Art, The Metropolitan Museum of Art, New York
Dr Lesley Ma will give an overall introduction to the Modern and Contemporary Department of the Metropolitan Museum of Art, New York which is devoted to the study, collection and exhibition of art from 1890 to the present. The lecture will encompass the department's history and collection, with an emphasis on its recent collecting and programming efforts beyond Euro-American art, and plans for its upcoming renovation.
In English
Panel Discussion: Yu Peng, The Wanderer
Philip Wu Chao-Jen, Assistant Professor, Department of Fine Arts, Tunghai University, Taiwan
Johnson Chang Tsong-zung, Director, Hanart TZ Gallery, Hong Kong
Sean Wu, Yu Peng's younger son
Jane Debevoise, collector and friend of Yu Peng
Moderator: Joe Zhu Chunhang, independent curator
As well as being a talented artist and indulging in wine and nature with friends, Yu Peng (1955-2014) was also a father who loved his family. Although Yu Peng has left us, his vivid persona will always remain in the hearts of many. The participation of his colleagues, friends, and his son will no doubt offer new angles, enabling us to gain a better understanding of Yu Peng's art and life.
In Mandarin and English
Biographies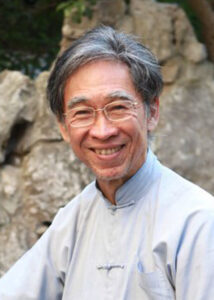 Johnson Chang
Johnson Chang is an independent curator, Guest Professor of the China Academy of Art, Hangzhou, China, and director of Hanart TZ Gallery, Hong Kong. He has been active in curating exhibitions of Chinese art since the 1980s, including the Guangzhou Triennial in 2008 ("Farewell to Post-Colonialism"), Shanghai Biennale in 2012, and "East Meets West" at Saatchi Gallery, London in 2014. Current active projects include Jia Li Hall, a research series on Confucian rites and aesthetics; West Heavens, Sino-Indian exchange in art and social thought; Yaji Garden, a project relating to the Yellow Box Projects which investigates Chinese aesthetic space and its culture of connoisseurship; and Inter-Asia School, which organised the "Inter-Asia Biennale Forums" at the Shanghai Biennial, Gwangju Biennial, Taipei Biennial and Kochi-Muziris Bienniale in 2014 and 2016.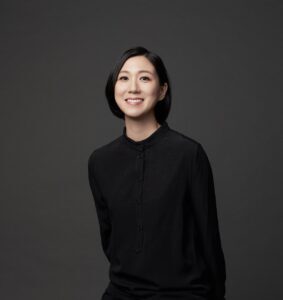 Lesley Ma
Dr Lesley Ma is the inaugural Ming Chu Hsu and Daniel Xu Associate Curator of Asian Art at the Department of Modern and Contemporary Art of The Metropolitan Museum of Art in New York. Previously she was Founding Curator, Ink Art, at M+, Hong Kong, and Project Director at Cai Guo-Qiang Studio in New York.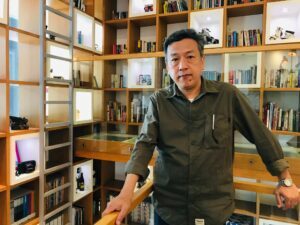 Philip Wu Chao-Jen
Philip Wu has been Assistant Professor of the Department of Fine Arts at Tunghai University since 2003. His research interests include Chinese art history, modern and contemporary ink art history, and art criticism. He was one of the members of the 21st National Award for Arts jury and one of the Observers of the Liu Kuo-sung Ink Art Award 2019. He has been playing an active role in curating contemporary ink art exhibitions for two decades. In 2019, he curated A Wanderer between Heaven and Earth: Yu Peng and His Life Work at the Taipei Fine Arts Museum, the largest retrospective for the artist ever staged. He was also the curator of The Gaze from the North: Kuo Hsueh-Hu and His Southern World at the Liang Gallery in 2020, Memories Interwoven and Overlapped: Post Martial Law Era Ink Painting in Taiwan at the National Taiwan Museum of Fine Arts in 2017, and The Contemporaneity of Brushwork at Tunghai University Art Gallery in 2009.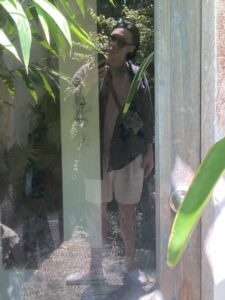 Sean Wu
Sean Wu is Yu Peng's younger son.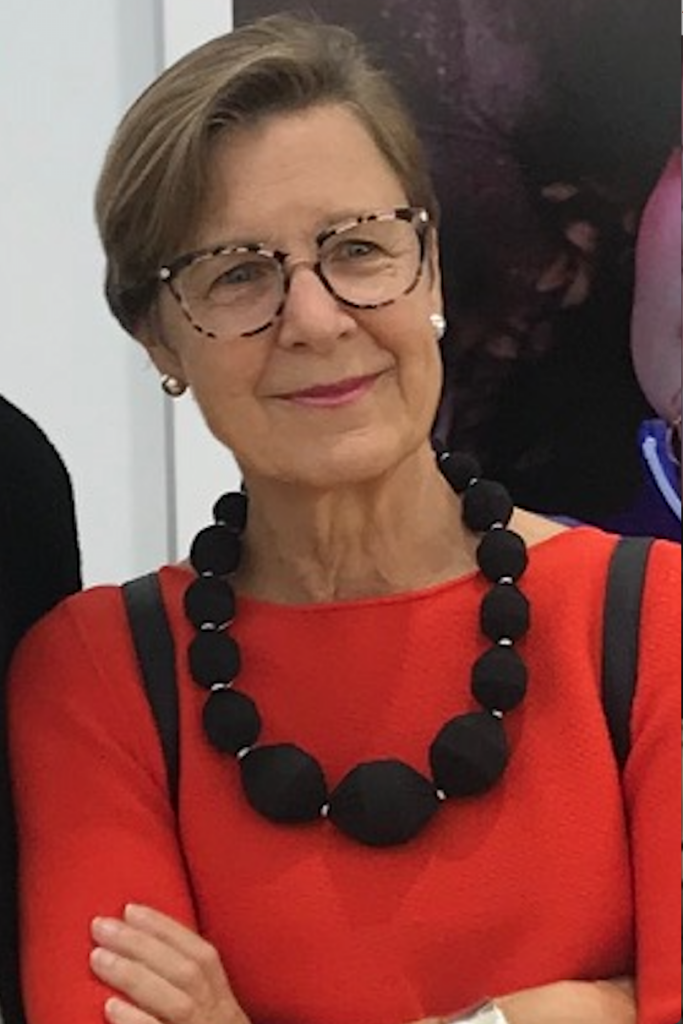 Jane Debevoise, Chair Emeritus of Asia Art Archive in Hong Kong and Chair of Asia Art Archive in America in New York.
Jane DeBevoise is the Chair Emeritus of Asia Art Archive in Hong Kong and Chair of Asia Art Archive in America in New York. Prior to moving to Hong Kong in 2002, Ms. DeBevoise was Deputy Director of the Guggenheim Museum, responsible for museum operations and exhibitions globally. She joined the Museum in 1996 as Project Director of China: 5000 Years, a large-scale exhibition of traditional and modern Chinese art that was presented in 1998 at the Guggenheim museums in New York and Bilbao. Her publications include Between State and Market: Chinese Contemporary Art in the Post-Mao Era (2014) and the co-authored Uncooperative Contemporaries: Exhibitions in Shanghai in 2000 (2020).
As of Aug. 2022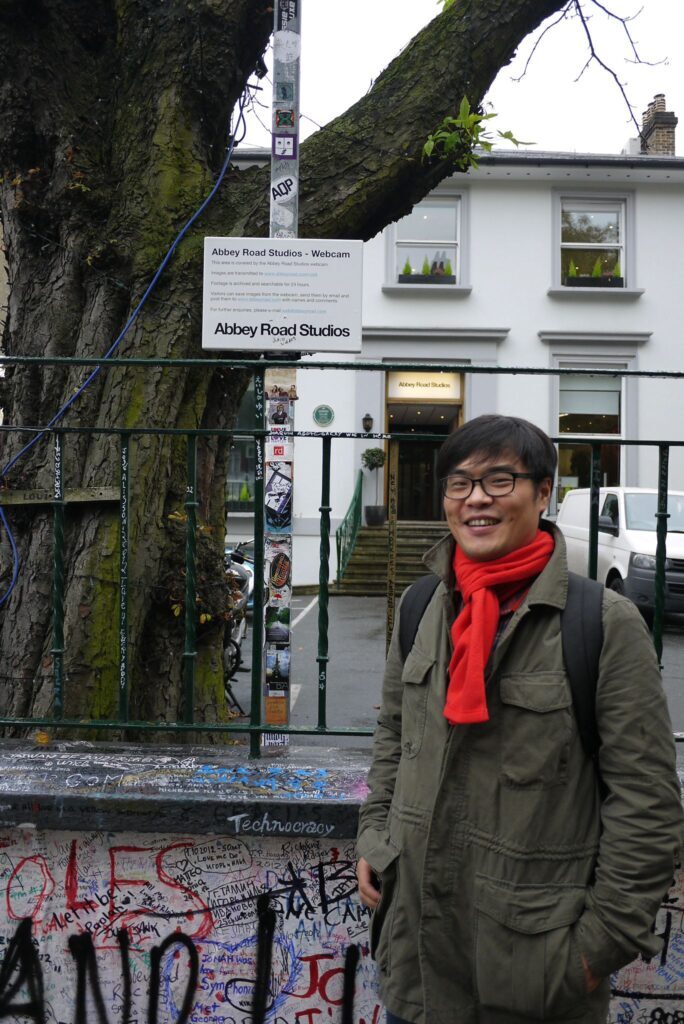 Joe Zhu
Joe Zhu is an independent curator who gained a PhD from the Fine Arts Department of the Chinese University of Hong Kong. From 2008 to 2016, he was an art correspondent for City Express, a daily newspaper published in Hangzhou, and also wrote for the South China Morning Post, The Art Newspaper and Artnet News. His independent curatorial projects include Decanter Ink—Contemporary Ink Art in China (Hangzhou, 2012), 1st Hangzhou Fiber Art Triennial (Hangzhou, 2013), Wang Dongling—Brush the Tide (Hong Kong, 2013), Open Books: Artists and Their Chinese Folding Books (an ongoing international project). As a journalist, he won the first prize of the Hangzhou News Award in 2011. As a curator, he won the 2012 UK-China Art Management Placement Programme Prize and was involved in the Artes Mundi in Cardiff, Wales, and the Liverpool Biennial. He was also the translator of Reflections on the Condition of Recent Chinese Art (Robert C. Morgan, 2011, Hebei Education Publishing House), and Michael Müller: An Exhibition as a Copy (Galerie du Monde, 2018).