28 November 2020

Hong Kong Convention and Exhibition Centre, Hall 3

Scroll down for the biographies of the speakers
Saturday, 28 November, 2.00pm to 3.15pm

Suhanya Raffel, Museum Director, M+, Hong Kong

"M+: 21st Century Museum"
2020 has been indelibly marked by change in our social, political and economic future amplified by the impact of the COVID-19 pandemic. For all global museums, our environments have had to adapt, be responsive and consider how we continue to operate while keeping our audiences central to our work. Many of us have been enhancing our digital content, while being nimble regarding the restrictions we have encountered. Digital resources has been a tool we have all embraced, bringing us closer together as communities. It is important to consider the challenge of these platforms while reaffirming the civic role of the museum to present researched, thought provoking and balanced content. This is as essential as it has ever been. Trust and well-being become key ingredients in museum work.
The much anticipated opening of M+ next year will bring to Hong Kong a museum that will transform the city; the core of this will be revealed through a truly magnificent collection of contemporary visual culture.
In English
Saturday, 28 November, 5.00pm to 6.15 pm

Panel Discussion: Dreaming, Painting, Living: The Art and Thought of Luis Chan

Johnson Chang, Director of Hanart TZ Gallery
Tina Pang, Curator, Hong Kong Visual Culture at M+
Christina Lam, Luis Chan's granddaughter
Moderator: Joyce Hei-ting Wong, MA candidate and former Curator at Asia Society Hong Kong Center

This panel will reflect on the art and thought of pioneering Hong Kong modern artist Luis Chan by reviewing some of his signature works, writings, and other archival materials.

In Cantonese

Biographies
Suhanya Raffel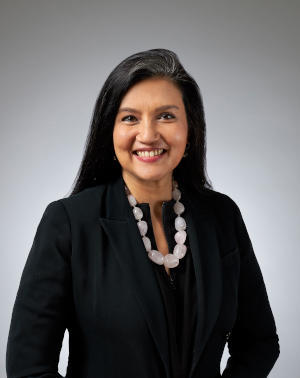 Suhanya Raffel leads and oversees all of M+'s activities, including collections building, exhibitions, research, programming, institutional collaborations, and operations. She joined the WKCDA in November 2016 as Executive Director, M+. She was appointed Museum Director, M+, in January 2019.

Previously, Raffel was Deputy Director of the Art Gallery of New South Wales, Sydney. Before that she worked at the Queensland Art Gallery/Gallery of Modern Art, Brisbane, where she held many senior curatorial positions, including Acting Director and Deputy Director of Curatorial. At the Queensland Art Gallery, she was instrumental in building the contemporary Asia Pacific collection and led its Asia Pacific Triennial of Contemporary Art (2002–2012). Raffel is currently a trustee of the Geoffrey Bawa Trust and the Lunuganga Trust in Sri Lanka, and a member of the Board of the International Committee for Museums and Collections of Modern Art (CIMAM).
Johnson Chang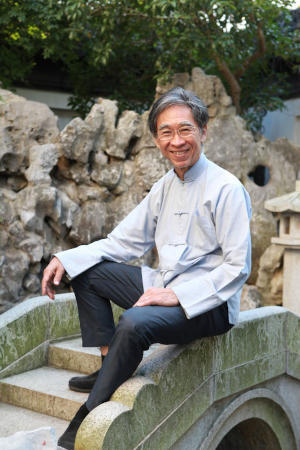 Johnson Chang is an Independent curator, guest professor of China Academy of Art (Hangzhou, China), and director of Hanart TZ Gallery (Hong Kong). He has been active in curating Chinese exhibitions since the 1980s, including co-curator of Guangzhou Triennial in 2008 ("Farewell to Post-Colonialism"), Shanghai Biennale in 2012, and"East Meets West" at Saatchi Gallery in 2014. Current active projects include Jia Li Hall, a series of research on Confucian rites and aesthetics; West Heavens, Sino Indian exchange in art and social thought; Yaji Garden(a project relating to the Yellow Box Projects), which investigates Chinese aesthetic space and its culture of connoisseurship; and Inter-Asia School, which organised the "Inter-Asia Biennale Forums" at the Shanghai Biennial, Gwangju Biennial, Taipei Biennial and Kochi-Muziris Bienniale in 2014 and 2016.
Tina Pang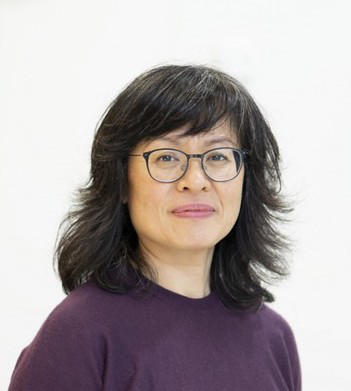 Tina Pang is Curator, Hong Kong Visual Culture at M+, part of the West Kowloon Cultural District. Prior to joining M+ in 2014 she was curator at the University Museum and Art Gallery, The University of Hong Kong, and honorary assistant professor in the Department of Fine Arts where she taught museum studies and Chinese material culture. In 2010 she received the Lee Hysan Foundation Fellowship from the Asian Cultural Council to research curatorial practices in the United States. Pang is a graduate of the School of Oriental and African Studies, University of London (BA Hons Chinese and Art & Archaeology), and St. Hilda's College, The University of Oxford, (MPhil Ethnology and Museum Ethnography).
Christina Lam

Christina Lam is the second eldest grandchild of Hong Kong artist Luis Chan, and has been involved in Chan's artistic life ever since she was young. She served as a "model" for Chan's sketching classes during her primary school years, and has assisted Chan in studio administration and operations during her secondary school and university years. Currently, she represents the family in organising the paintings and archival materials in the Luis Trust Collection for exhibition. Lam is a certified public accountant in Hong Kong, prior to establishing her own practice she was formerly a partner in PricewaterhouseCoopers Hong Kong.
Joyce Hei-ting Wong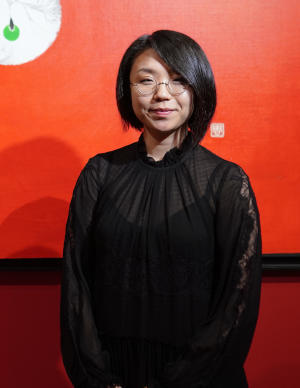 Joyce Hei-ting Wong was formerly Curator at Asia Society Hong Kong Center. She has assisted the inauguration of ASHK's "20th Century Chinese Female Artist Series" including exhibitions Painting Her Way: The Ink Art of Fang Zhaoling (2017) curated by Kuiyi Shen and Julia F. Andrews, Spring: Pan Yu-Lin in Paris (2018) curated by Eric Lefebver, and most recently curated A World Within: The Art and Inspiration of Irene Chou (2019). Wong holds a BA from the University of Hong Kong, double majoring in English Literature and Fine Art (2015) and is currently an MA student of Contemporary Literature, Culture & Theory at King's College London.