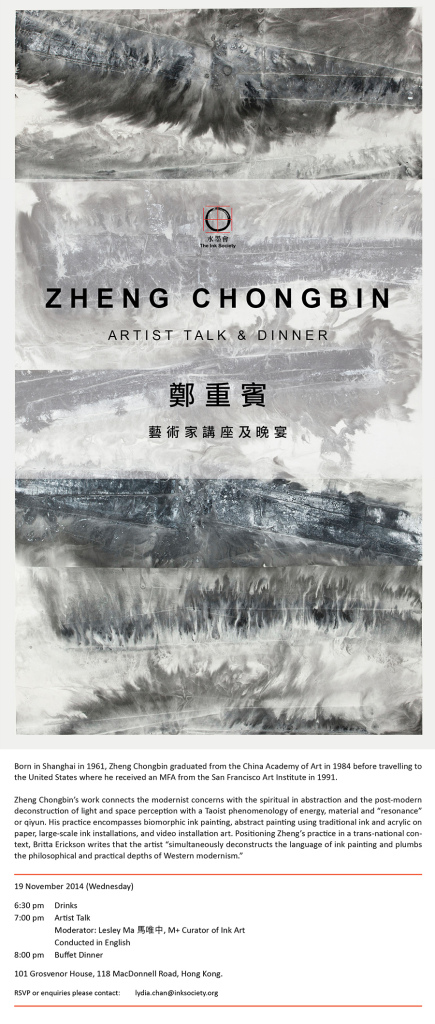 Moderated by Lesley Ma, M+ Curator of Ink Art
Born in Shanghai, Zheng Chongbin graduated from the China Academy of Art in 1984 before travelling to the United States where he received an MFA from the San Francisco Institute in 1991.
Zheng Chongbin spoke about his artistic practice, which connects the post-modern deconstruction of light and space perception with a Taoist phenomenology of energy, material and "spirit resonance", or qiyun. Zheng also spoke about the new direction of his work, which focuses on ink as a physical matter, rather than simply a medium.