Raphael Wong & Jiang Fangting

Friday 5 August 2022

The Ink Society is honoured to present an evening with Hong Kong Palace Museum. Dr Jiang Fangting gave an insightful analysis of the collecting history of Returning Boats On A Snowy River, a hughly important scroll.
Dr Raphael Wong's presentation of the Secret Acquisition Team that was most active in the 1950s is truly material for a major motion picture!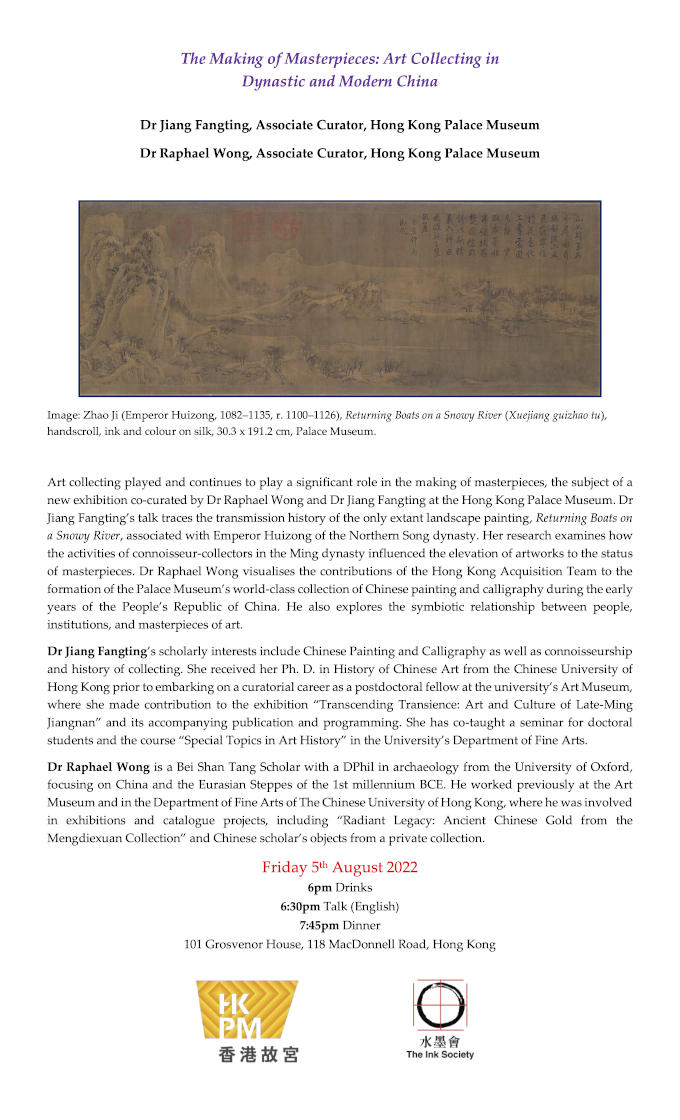 (Click Here to view PDF version)