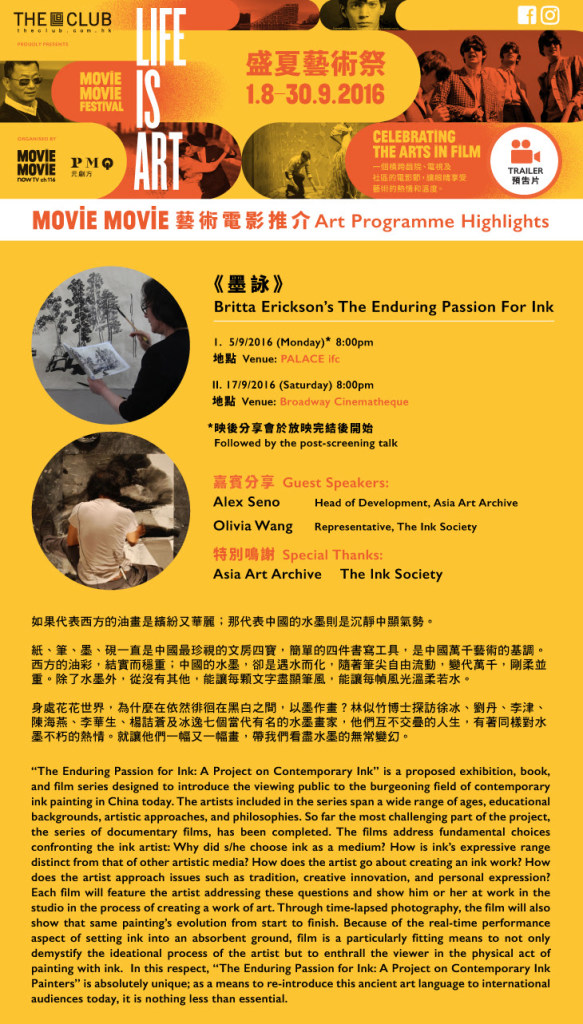 The Enduring Passion for Ink 墨詠 at Life is Art Film Festival
5 September 2016
"The Enduring Passion for Ink", produced and directed by Dr. Britta Erickson, was selected to screen at the "Life is Art" Film Festival in Hong Kong.
7 of the 10 films were shown, featuring artists: Liu Dan (b. 1953), Li Jin (b. 1958), Chen Haiyan (b. 1955), Li Huasheng (b. 1944), Yang Jiechang (b. 1956), Bingyi (b. 1975) and Xu Bing (b. 1955).
There was a post-screening talk on contemporary ink by Alex Seno (Head of Development, Asia Art Archive) and Olivia Wang (Representative, The Ink Society).