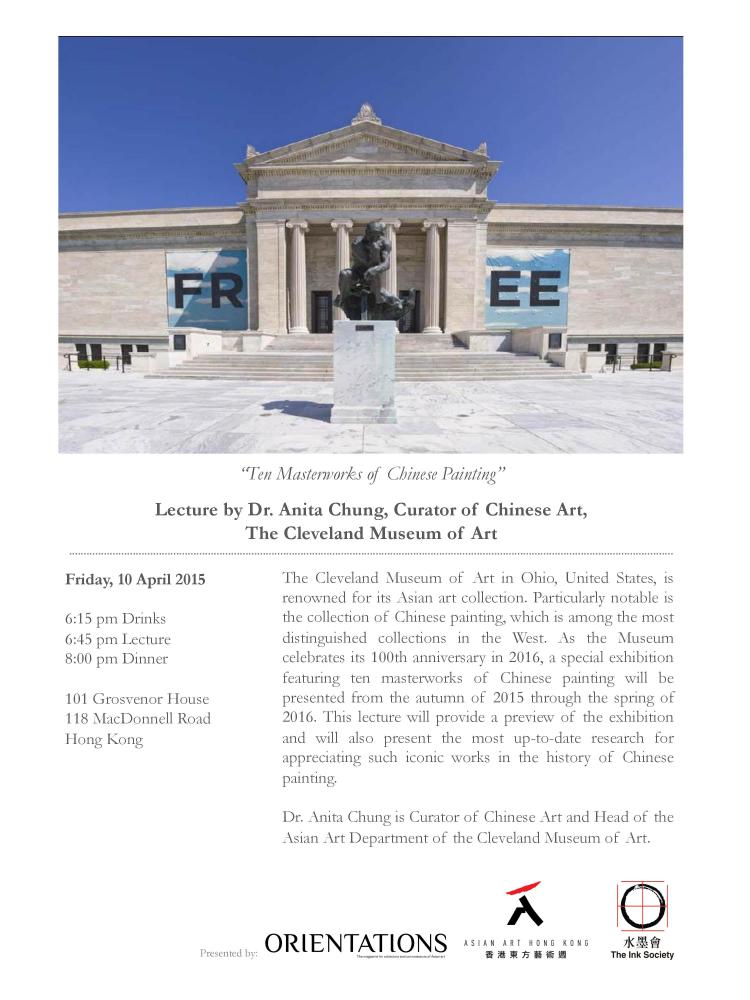 Lecture by Dr. Anita Chung, Curator of Chinese Art, The Cleveland Museum of Art
Co-presented by The Ink Society and Orientations during Asian Art Hong Kong.
10 April 2015
The Cleveland Museum of Art in Ohio, United States, is renowned for the quality of its Asian art collection. Particularly notable is the collection of Chinese painting, which is among the most distinguished collections in the West.
As the Museum celebrates its 100th anniversary in 2016, a special exhibition featuring ten masterworks of Chinese painting will be presented from the autumn of 2015 through the spring of 2016.
In this lecture, Dr Anita Chung gave a preview of this special exhibition by presenting the ten masterwork paintings. Spanning from the Song to the Qing dynasties, each of these works is highly representative of the period. Dr Chung spoke about the developments and transformations of artistic expressions in the tradition of Chinese painting.
Dr Anita Chung is Curator of Chinese Art and Head of the Asian Art Department of the Cleveland Museum of Art.