Ink Society at lnk Asia 2019
Panel Discussion: The art and legacy of Irene Chou
6 October 2019
Tina Pang, Curator, Hong Kong Visual Culture at M+ Shang Ying Whang, Collector Michael Yang, Irene Chou's son Moderator: Olivia Wang, Representative, Ink Society This panel will reflect on the art, life and legacy of pioneering Hong Kong ink artist Irene Chou. English with simultaneous interpretation in Mandarin
Tina Pang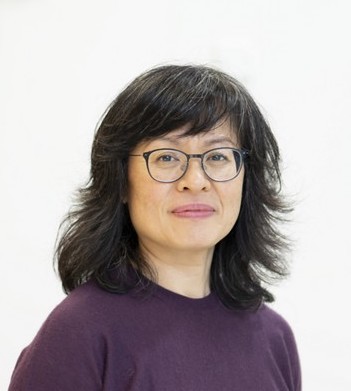 Tina Pang is Curator, Hong Kong Visual Culture at M+, part of the West Kowloon Cultural District. Prior to joining M+ in 2014 she was curator at the University Museum and Art Gallery, The University of Hong Kong, and honorary assistant professor in the Department of Fine Arts where she taught museum studies and Chinese material culture. In 2010 she received the Lee Hysan Foundation Fellowship from the Asian Cultural Council to research curatorial practices in the United States.

Tina is a graduate of the School of Oriental and African Studies, University of London (BA Hons Chinese and Art & Archaeology), and St. Hilda's College, The University of Oxford, (MPhil Ethnology and Museum Ethnography).
Olivia Wang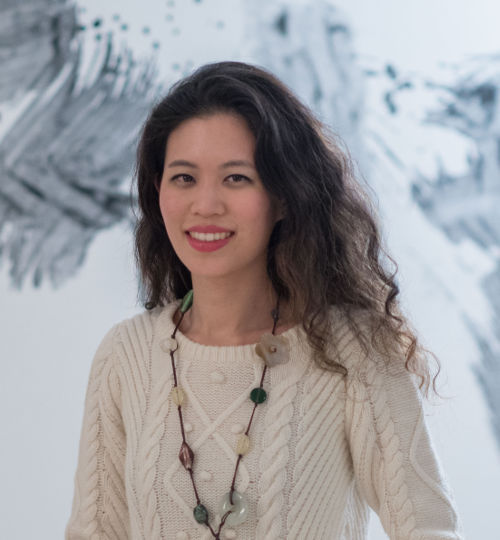 Olivia Wang an independent art curator and writer, and Representative of the Ink Society, Hong Kong. Her writing on contemporary Chinese ink art has been published in the Wall Street Journal, ArtAsiaPacific, Orientations, Journal of Contemporary Chinese Art, among others. She is the producer and director of the forthcoming short film Unsung Heroes of Ink, a documentary on the art of papermaking in China. Olivia holds a BA from Brown University and MPhil from Oxford University.
Shang Ying Whang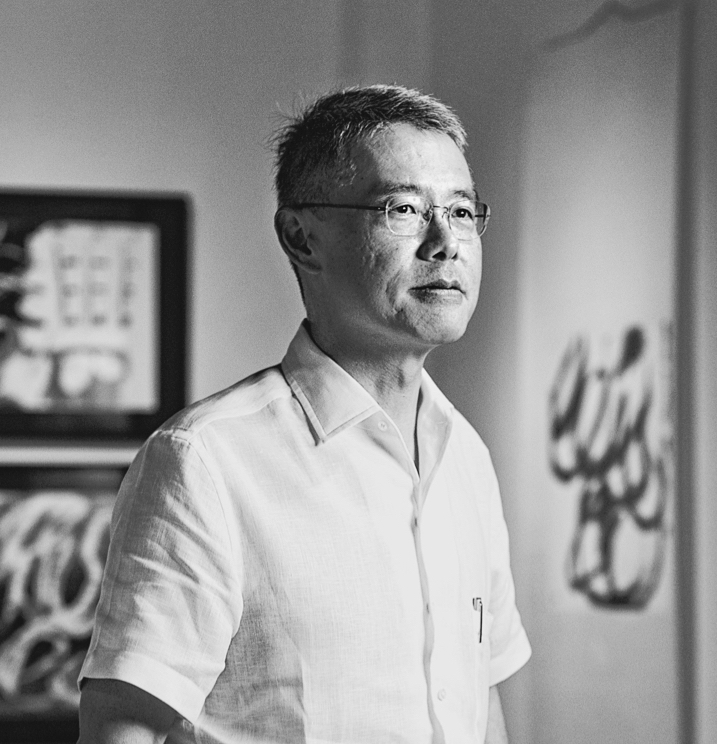 Nanshun Shanfang is the collection name of Shang Ying Whang, whose principal collecting interest is modern ink works.
Shang Ying grew up in Singapore and studied in the UK where he obtained a law degree from Oxford University. In his early thirties, he worked in Hong Kong, where he was exposed to works of the New Ink practitioners such as Lui Shou-kwan and Irene Chou, stimulating his collecting interest.
In the second half of the last century, artists of the Chinese diaspora—living in Hong Kong, Taiwan, the United States and Singapore—developed Chinese painting in exciting ways. Shang Ying is intrigued by their diverse responses to new environments, as they assimilated concepts of modernism while remaining faithful to the traditional medium of ink, brush and paper.
Shang Ying is a Board member of the National Gallery Singapore.
Michael Yang


Dr Michael Yang left Hong Kong for Australia in 1968. A graduate of the University of Queensland, he is a practising General Medical Practitioner in Australia.