Ink Society at lnk Asia 2019
Panel Discussion: Arts Education—The Making of artists
5 October 2019
Chen Xinmao, Ink artist; Professor and former Deputy Director at College of Fine Arts, East China Normal University Koon Wai Bong, Ink artist; Assistant Professor at Hong Kong Baptist University Moderator: Zhu Chunhang (Joe), Independent curator & PhD candidate
This panel will discuss the making of artists—how do we teach for creativity? How do we define a good arts education? After the completion of formal studies, how do art school graduates continue learning? How do artist-educators teach their students? The similarities and differences between the art education systems in Hong Kong and mainland China will also be discussed.
Cantonese and Mandarin with simultaneous translation in English
Chen Xinmao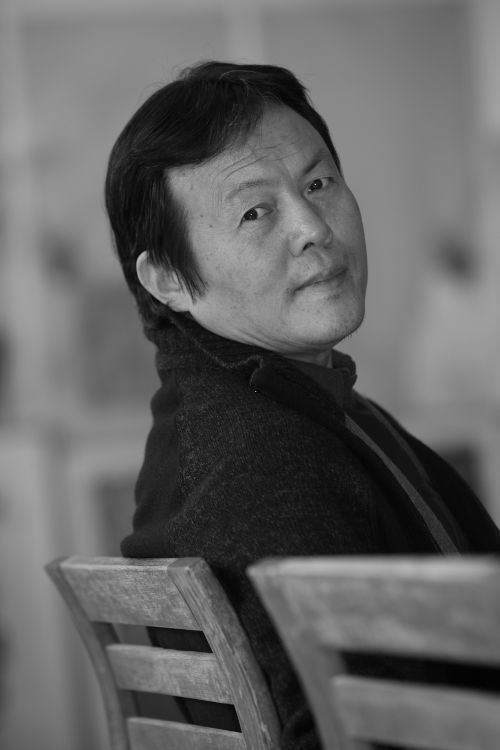 Chen Xinmao graduated from the Fine Arts Department of the Shanghai Theatre Academy in 1984, and received his master's degree from Nanjing Art College in 1987. After his graduate studies, he embarked on his teaching career at the Art Department of East China Normal University. He later served as the Department's Deputy Director and eventually, the Deputy President of the Art College.

Chen has taught courses in Chinese ink painting at both undergraduate and postgraduate level. His papers and monographs have been widely published. He serves on the Teaching Committee of the Art College; he is a member of the Academic Committee, as well as a senior judge of the Shanghai Municipal Education Commission. In addition, he has served as a judge of numerous art exhibitions. Chen studied poetry, calligraphy and painting from an early age with his father. His artistic practice spans a wide range of subjects, including ink paintings of landscapes, flowers, birds, and figures, as well as multi-media art. His research areas include contemporary ink paintings and abstract ink art.
Koon Wai Bong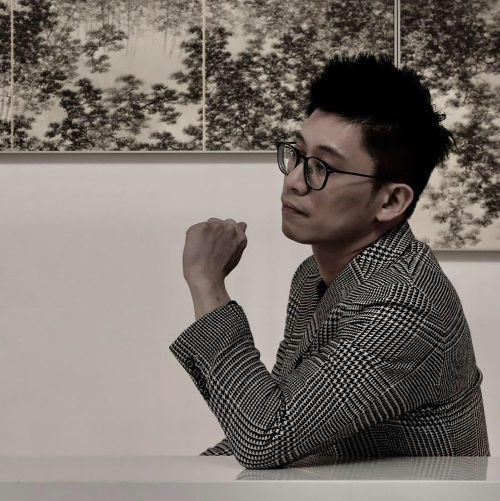 Koon Wai Bong is a Hong Kong-based ink artist and Assistant Professor at the Academy of Visual Arts at Hong Kong Baptist University. He has received the Rising Artist Award (2003), a Merit from National Exhibition of Arts, China (2004), and the Hong Kong Contemporary Art Biennial Award (2009). His artworks have been presented at the International Ink Painting Biennial of Shenzhen (2010), Taipei International Modern Ink Painting Biennial (2012), The Past is Continuing (Hong Kong Heritage Museum, 2015) and The Weight of Lightness (M+, 2017). His solo exhibitions include TRANSpose (The Museum of East Asian Art, UK, 2013), and In the Breeze and Shén Yóu (Asia Art Center in Taipei and Beijing, 2017 and 2019 respectively). His paintings have been collected by Asian Art Museum in San Francisco, Los Angeles County Museum of Art, Ashmolean Museum of Oxford University, M+ and Hong Kong Museum of Art.
Zhu Chunhang (Joe)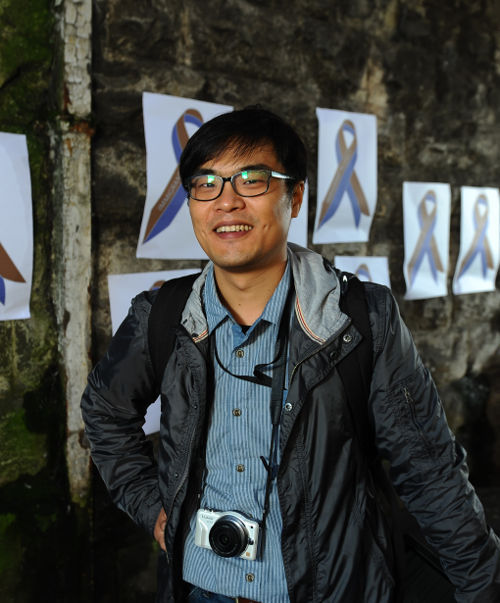 Joe Zhu is an independent curator and a PhD Candidate in the Fine Arts department at the Chinese University of Hong Kong. His dissertation focuses on higher education of contemporary art in China. From 2008 to 2016, Joe was an art correspondent for City Express, a daily newspaper published in Hangzhou. During this period, he also wrote for publications such as the South China Morning Post, The Art Newspaper and Artnet News. His independent curatorial projects include Decanter Ink—Contemporary Ink Art in China (Hangzhou, 2012), 1st Hangzhou Fiber Art Triennial (Hangzhou, 2013), Wang Dongling—Brush the Tide (Hong Kong, 2013), Open Books: Artists and Their Chinese Folding Books (an ongoing international project). As a journalist, he won the first prize of the Hangzhou News Award in 2011. As a curator, he won the 2012 UK-China Art Management Placement Programme Prize and was involved in the Artes Mundi in Cardiff, Wales, and the Liverpool Biennial. Joe was also the translator of Reflection on the Condition of Recent Chinese Art (Robert C. Morgan, 2011, Hebei Education Publishing House), and Michael Müller: An Exhibition as a Copy (Michael Müller, 2018, Galerie du Monde).