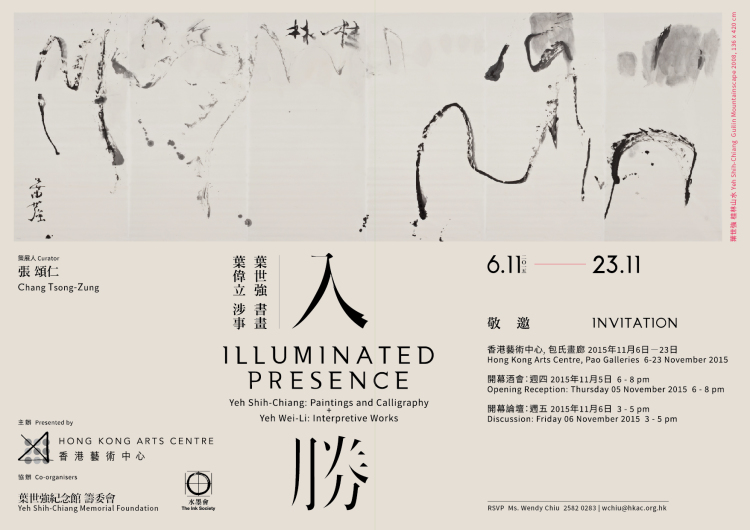 Illuminated Presence - Yeh Shih-Chiang: Paintings and Calligraphy & Yeh Wei-Li: Interpretive Works
5 November 2015
The Ink Society is delighted to co-organise the exhibition "Illuminated Presence - Yeh Shih-Chiang: Paintings and Calligraphy & Yeh Wei-Li: Interpretive Works", with the Yeh Shih-Chiang Memorial Foundation, presented by the Hong Kong Arts Centre and curated by Johnson Chang.
Yeh Shih-Chiang (1926-2012) is one of the most significant painters to have emerged from Taiwan. Rarely exhibited in his lifetime, "Illuminated Presence" will mark his first solo exhibition in Hong Kong and also one of the most important exhibitions of his art to date. Yeh's works, which encompass calligraphy, ink painting, oils and watercolours, are presented alongside a new series of work by photography artist Yeh Wei-Li (b. 1971), created in response to Yeh Shih-Chiang's art.
The exhibition is on view at the Pao Galleries, Hong Kong Arts Centre, from 6 - 23 November 2015.