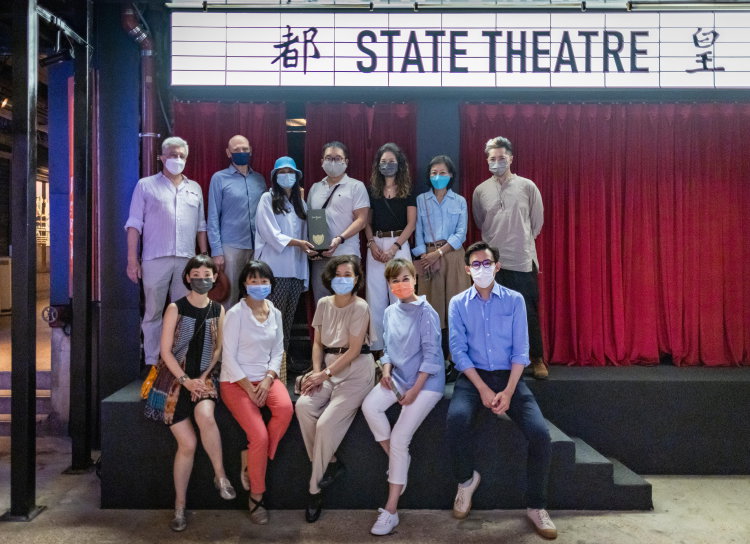 Guided viewing of "Discover the State Theatre in All of Us"
16 May 2021
Directors and Friends of the Ink Society enjoyed a guided viewing of the State Theatre, travelling back in time to its golden age of the 1950s in the immersive exhibition "Discover the State Theatre in All of Us." The show began at the lobby ticket office, where visitors received a vintage-style movie ticket (pictured). On view were relics and memorabilia, the performance stage (where we took our group photo), and even a barbershop in its original state. A number of works were commissioned to local artists, including the Neon Lights Installation (pictured). Veteran radio DJ Wong Chi-chung created a special playlist featuring Cantopop classics, British, American and Japanese pop hits.
About the State Theatre:
The State Theatre in North Point is one of the last surviving cultural monuments in the city. From its establishment in 1952 until the mid-90s, it served both as a cinema and concert hall, screening popular Chinese and Western films, and bringing in top performers from overseas.In 2017, it was listed as a Grade 1 Historic Building, recognised not only for its historical and cultural significance, but also its unique parabolic structure on the roof known as the "flying arches." In 2020, New World Development announced that it will launch a full conservation and revitalisation of the Theatre, with plans to reopen the building by 2026 as an arts and culture venue.