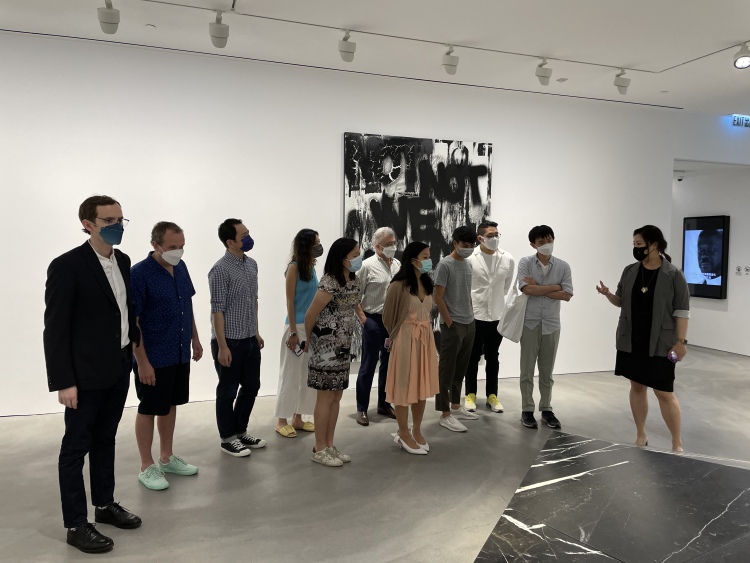 Directors and friends of the Ink Society had a private, guided viewing with Gallery Director Sylvie Tiao, of the current two-person exhibition "
David
Adjaye Adam Pendleton", held at Pace. Sylvie introduced the artistic practices of Adam Pendleton, from his early works beginning a decade ago when he first began exhibiting at Pace, and
David
Adjaye, whose architecture practice has been informed by his interest in contemporary art.
The exhibition showcases a new body of paintings entitled "Untitled (WE ARE NOT)" by Pendleton, presented in visual dialogue with a set of sculptural works in the form of marble pyramids, by Adjaye.