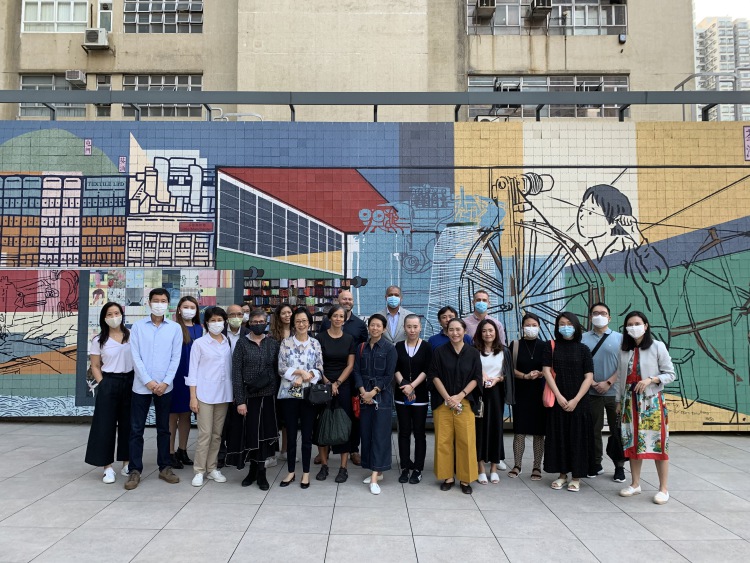 Guided tour at CHAT, The Mills
10 October 2020
Directors and Friends of the Ink Society visited CHAT, The Mills, for a guided tour. CHAT's Director Mizuki Takahashi and the team of Curators Wang Weiwei, Eugenia Law, Sunnie Chan and Bruce Li led a guided viewing of the institution's permanent and temporary displays.
Highlights included the specially commissioned spatial installation by Yin Xiuzhen "Sky Patch · In Transit" and the permanent exhibition at the D.H. Chen Foundation Gallery, which presents the vestiges of Hong Kong's rich textile industrial history through vintage cotton clothing, archival documents and objects. We also visited the temporary exhibition "Sight Unseen—Forking Paths in the CHAT collection" that juxtaposes artworks from CHAT's collection with old factory objects, stimulating new connections and dialogue.
The tour concluded at Lam Tung Pang's impressive 23-metre "Wavy Weaving Wall" (2018) at the rooftop garden where this group photo was taken.