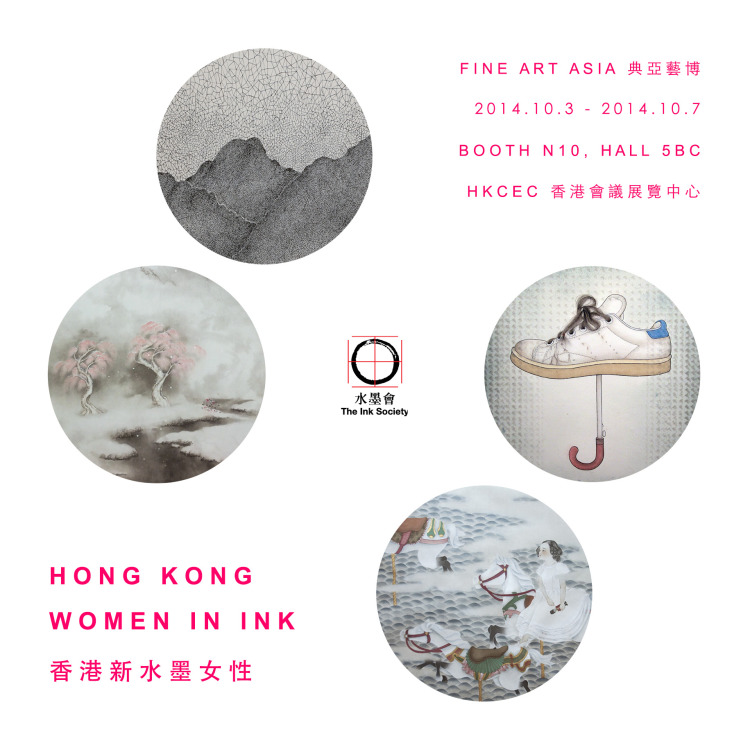 The Ink Society takes pleasure in inviting you to Fine Art Asia 2014, Booth N10
HONG KONG WOMEN IN INK - A CHARITY SALE
3 October 2014Private Viewing and Vernissage
4-7 October 2014Open to Public
Works by: Chan Sui-ying Zaffer, Cheng Tan-shan Sam
Mak Chui Ying Winnie, Wong Yee-ki
Also showcasing a rare early work by Irene Chou (Zhou Luyun, 1924-2011).
All proceeds will be donated to The Ink Society for the promotion of ink art culture.
ACADEMIC PROGRAMME
Passion and Purpose: Three 20th century Women Ink Painters
6 October 2014 年 10 月 6 日 | 4:00 - 5:00 PM | Lecture Room, Hall 5BC
Speaker: Catherine Maudsley (Art Historian, Art Consultant, Curator)
Conducted in English
For details www.fineartasia.com
This lecture examines the lives and works of three accomplished 20th century women ink painters: Gu Qingyao (1896-1978), Fang Zhaoling (1914-2006) and Zhou Luyun (1924-2011). Each of these artists experienced a tumultuous life in modern China, eventually making Hong Kong home. A comparison of their work demonstrates the immense versatility of ink painting. In style and technique, the three artists are worlds apart. They are united, however, in the passion and purpose they felt for ink painting, believing it to be a perfect means of self-expression and an important way to preserve and advance Chinese culture.
For Enquiries T: 852 2851 1901 E: lydia.chan@inksociety.org