Hong Kong Convention & Exhibition Centre, Hall 5B
Saturday, 16 December, 11.30 am to 1 pm
Dr. Michelle Huang, Assistant Professor of Art History and Museum Studies, Lingnan University
The collections of Chinese painting in the British Museum, being the largest in size and having the longest history among British institutions, represent the joint efforts of pioneering collectors, curators and scholars of Asian art who have played an important role in promoting an appreciation of Chinese painting in Britain. Since 1881, the British Museum made several significant acquisitions of early Chinese painting and introduced this new subject to Western audiences through exhibitions, publications and public programmes. In the 1960s, the British Museum and especially the Ashmolean Museum of Art and Archaeology became more enthusiastic about acquiring works of modern Chinese painting by prominent living Chinese artists that helped illustrate recent developments in Chinese painting and its relationship with Chinese calligraphy and other inspiring models from earlier times.
This talk throws light on the reception of Chinese painting in Britain. It introduces major collections of both early and modern Chinese paintings acquired by national and provincial museums in Britain, including the British Museum and the Ashmolean Museum, in the 20th century. It will also examine the contribution of individual curators, collectors, scholars and artists in developing the British understanding of Chinese painting.
In English with simultaneous Mandarin interpretation
Biographies
Dr. Michelle Huang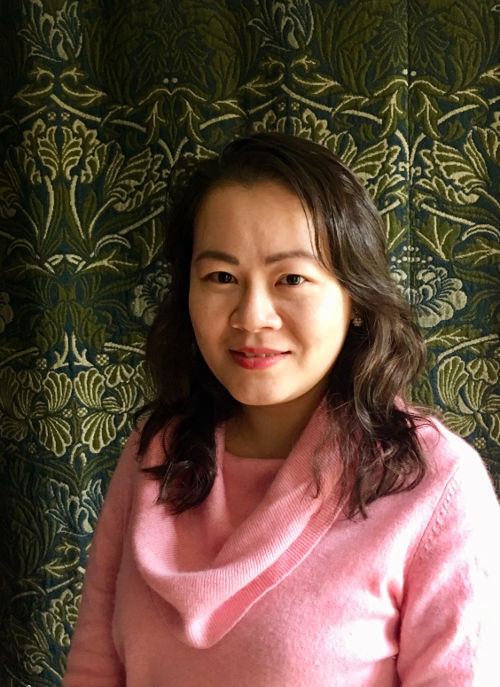 Dr Michelle Ying-Ling Huang is an Assistant Professor of Art History and Museum Studies at the Department of Visual Studies, Lingnan University. She previously taught at the University of Hong Kong and the Hong Kong Baptist University, and has been an intern at the British Museum and the Hong Kong Museum of Art. She has also been a visiting scholar at the Victoria and Albert Museum, the University of Oxford and the University of the Arts London.
Michelle obtained her PhD in Art History from the University of St Andrews and has undertaken extensive research into the reception of Chinese painting in Britain c.1880-1980, with special focus on important collections, collectors, curators, scholars and artists associated with the British Museum and the Ashmolean Museum of Art and Archaeology. She has edited two books, Beyond Boundaries: East and West Cross-Cultural Encounters (2011) and The Reception of Chinese Art Across Cultures (2014), and published a number of articles in edited books and periodicals such as the Burlington Magazine, Museum History Journal and the Journal of the History of Collections.