Hong Kong Convention & Exhibition Centre, Hall 5B
Saturday, 16 December, 2.30 pm to 4 pm
Dr. Stephen Little, Florence and Harry Sloan Curator of Chinese Art, Head, Chinese, Korean, and South & Southeast Asian Departments, Los Angeles County Museum of Art (LACMA)
How does one determine an authentic Chinese painting from a copy or forgery, and what determines the difference between a copy and a forgery? These questions have confounded Chinese collectors and connoisseurs for centuries. This talk examines some of the key issues and techniques involved in the connoisseurship of Chinese painting. The talk will include a discussion of artist's materials and styles, the formation of artistic lineages, the traditional Chinese literature on connoisseurship, the theoretical and technical relationship of painting and calligraphy, and a case study of copies and forgeries in the work of the Ming dynasty painter Qiu Ying (ca. 1494 - 1552).
In English with simultaneous Mandarin interpretation
Biographies
Dr. Stephen Little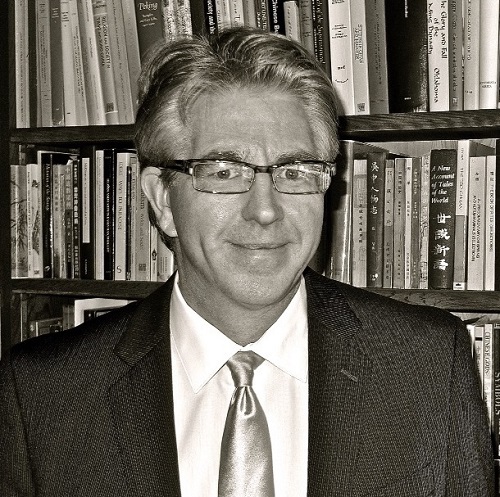 An authority on East Asian art, Stephen Little grew up in Southeast Asia and the Middle East. He received his BA from Cornell University (1975), MA from UCLA (1977), and PhD from Yale University (1987). He served as Curator of Chinese Art at the Asian Art Museum of San Francisco (1977–1982) and the Cleveland Museum of Art (1987–1989); Curator of Asian Art at the Honolulu Academy of Arts (1989–1994); Pritzker Curator of Asian Art at the Art Institute of Chicago (1995–2002); and Director of the Honolulu Academy of Arts (2003–2010) before coming to LACMA in 2011. His research interests include Chinese and Japanese painting, Chinese and Korean calligraphy, Chinese ceramics, and the classical arts of Southeast Asia. His publications include Chinese Ceramics of the Transitional Period (1983), Visions of the Dharma: Japanese Buddhist Paintings and Prints in the Honolulu Academy of Arts (1991), Spirit Stones of China (1999), Taoism and the Arts of China (2000), Chinese Paintings from Japanese Collections (2014), and 17th-Century Chinese Paintings from the Tsao Family Collection (2016). Little has taught at the University of Virginia, the University of Chicago, the University of London, and Harvard University.