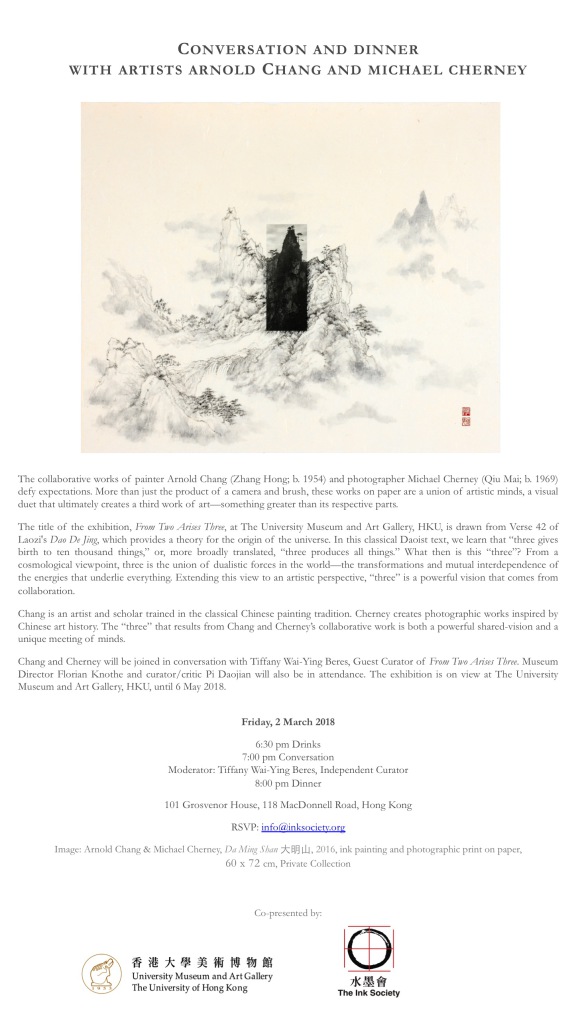 Co-presented by The Ink Society and the University Museum and Art Gallery (UMAG)
Moderated by independent curator Tiffany Beres, Arnold and Michael each spoke about his individual artistic practices before introducing their unique collaboration of photography and ink painting.
This event was part of the education programme for the exhibition "From Two Arises Three." The exhibition is on view at UMAG until 6 May, 2018.